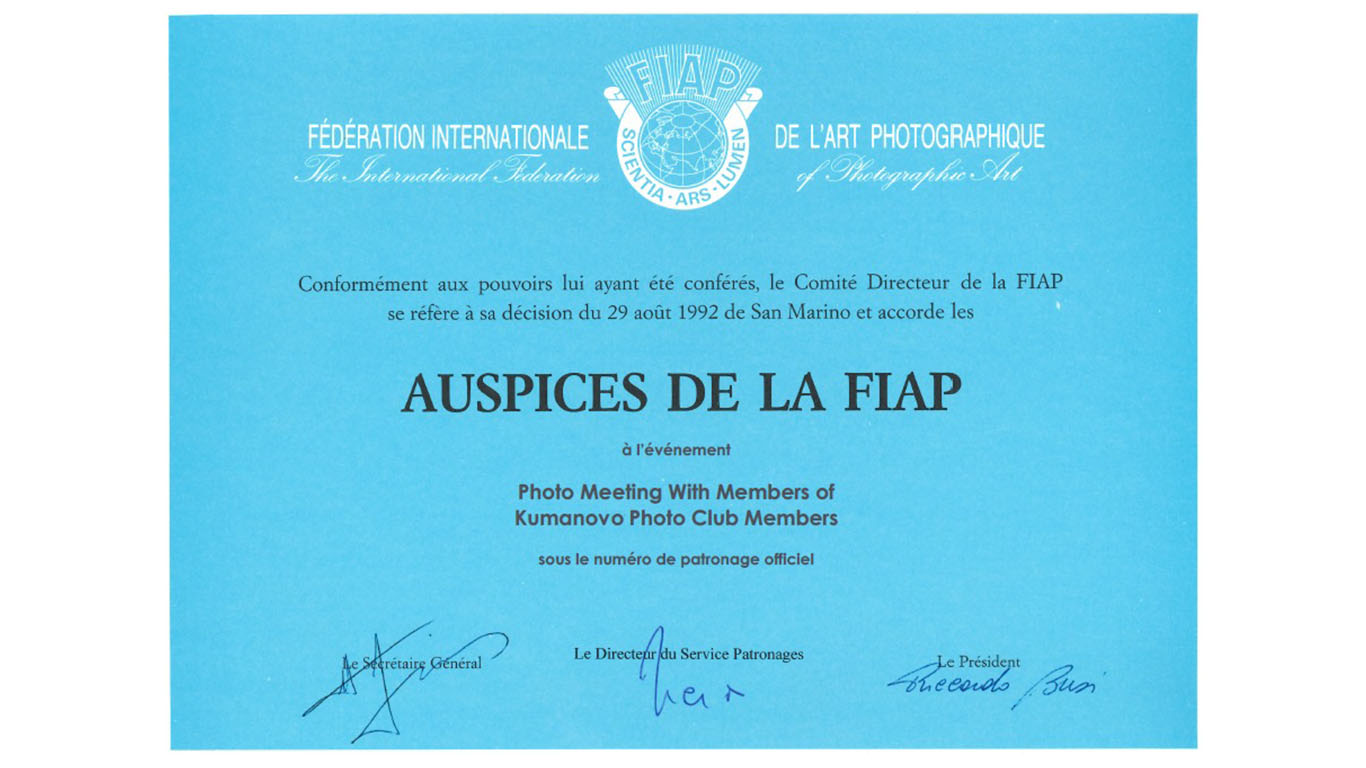 Online club exhibition of Photo Club Kumanovo
Online club exhibition of Photo Club Kumanovo
In the spirit of rules where we are far away from each other, far away for photography routine we proudly accept the invitation from respectful photography Club Sille Sanat Sarayi and have strong goals to stay connected with our friend's from Turkey.
We as a club accept this invitation with honor. This was our gift from Sille Sanat Sarayi, especially at this time of COVID- 19. It was our honor because, during the last several weeks, our regular exhibitions were closed.
This Zoom meeting was a virtual tour and sign of good friendship, photography, and future collaboration. FIAP International Federation of Art Photography supported this exhibition.
A program event was supported by photographers from bough clubs from Turkey and Macedonia.
Foto Club Kumanovo was presented by president Marina Krstic who give detailed explanations of history and activities, success through the year, domestic and regional international successes. She opened the exhibition with congratulation to the Ataturk commemoration day.
A representative from Sille Sanat Sarayi was Mr. Reha Bilir. He gives detailed introductions for this respectful club as well. Reha Bilir gave information about the activities and activities of Sille Art Palace after thanking the invitees of the association who did not refuse their invitations. Reha Bilir pointed out that art provides a production opportunity for the artist in every period and under all conditions and emphasized that the photographer should make his artistic effort in this process.
Both clubs presented their members' works of art successfully.
---
---